What's the first thing you do when you move to a new country and don't know anybody?
You start an online company, of course.
At least, that's what you do if you're Jessica Ohlen.
Jessica is the founder of flickola.com – mini cardboard suitcase boxes packed with essentials for any baby gift.
She started it about 6 months ago. And we caught up with her to talk about the ups and downs of starting your own company.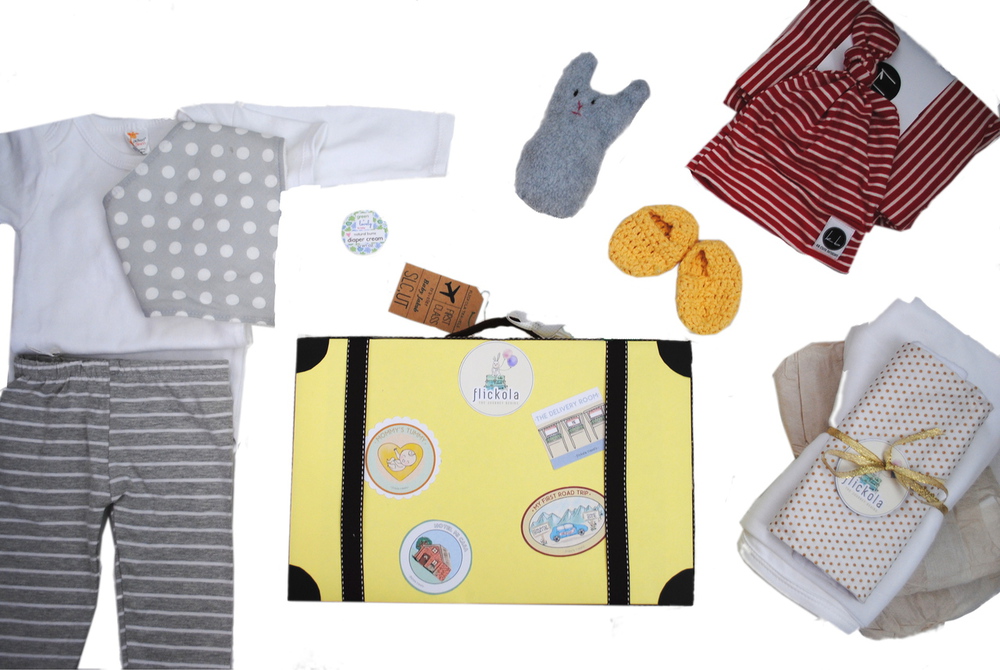 A few things that we discuss:
It will take longer than you think it will.
The steps she took to get 1000 followers on instagram in 7 weeks.
An expensive resource to help get your logo, website, and all that other stuff you'll need. .
What nobody tells you about the isolation, the lack of accountability, the dark side.
How to know when you should keep pushing or when you should stop.
Everything will change. Be ready for that. Don't invest too much at the beginning. But move forward – push forward.
links:
fiverr.com (where Jessica got some design help)
intro: Wendell Berry as quoted in BrainPickings.org
"There are, it seems, two Muses: the Muse of Inspiration, who gives us inarticulate visions and desires, and the Muse of Realization, who returns again and again to say, "It is yet more difficult than you thought." This is the muse of form. The first muse is the one mainly listened to in a   cheap-energy civilization, in which "economic health" depends on the assumption that everything desirable lies within easy reach of anyone. To hear the second muse one must move outside the cheap-energy enclosure. It is the willingness to hear the second muse that keeps us cheerful in our work. To hear only the first is to live in the bitterness of disappointment."